History
Production History Season Program Archive
Our Story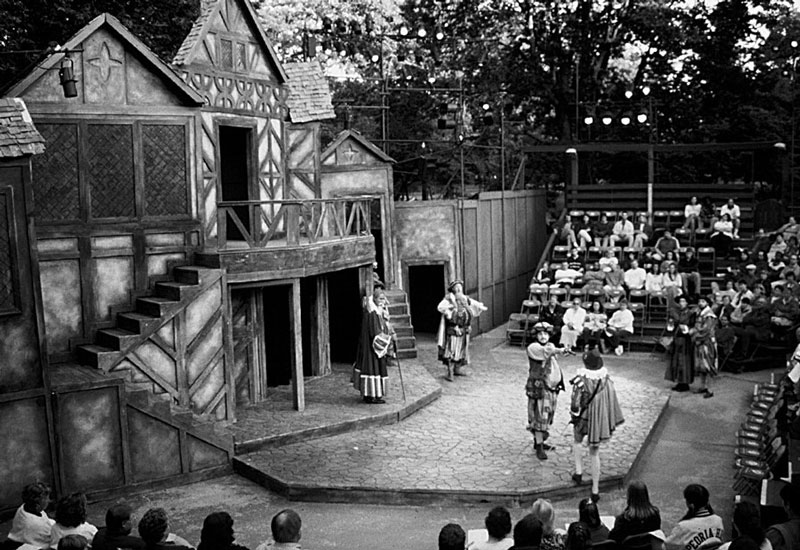 Our story begins in 1978, when modest productions were mounted on the tennis courts of Ewing Manor in Bloomington. The Illinois Shakespeare Festival (ISF) has since blossomed into a cultural gem honoring the State of Illinois, drawing audiences state-wide and beyond.
ISF began on a temporary wooden stage at what everyone then referred to as Ewing Castle. Uncomfortable folding chairs held the nearly 250 hardy patrons who attended what guest director Dennis Zacek of Chicago described as a "futuristic space age" Twelfth Night performed by Illinois State University theatre students. From these rather rustic conditions, the Illinois Shakespeare Festival has evolved into a top-tier professional theatre.
The opening of the Festival on that July evening in 1978 was the culmination of years of planning and dreaming by then ISU Department of Theatre Chairperson, Cal Pritner. He showed the Ewing building and grounds to various guests and promoted the idea of a Shakespeare festival. When Don LaCasse arrived as an ISU faculty member in 1973, Cal shared his ideas with him and, as General Manager, Don started planning the logistics and management structure of the Festival.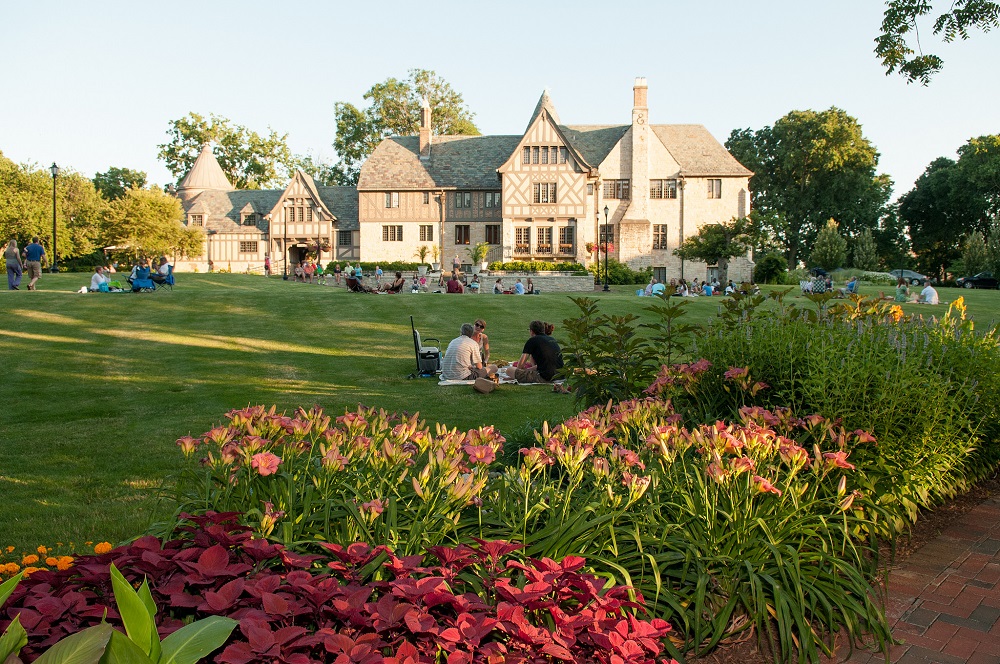 By the mid-1970s, Cal convinced Charles Bolen, Dean of the College of Fine Arts, to support the idea as a college cooperative project. Dean Bolen and Cal then presented a proposal to Tom Jacob, the President of the Illinois State University Foundation. Tom's immediate enthusiasm was the final key to obtaining the financial support necessary to make the dream a reality. In 1983, the ISF Society was formed by members of the Bloomington-Normal community to assure the financial support needed to help the Festival succeed.
Nearly forty years later, ISF has produced all but two Shakespeare plays, and some, like A Midsummer Night's Dream and Romeo & Juliet, have been staged as many as five times on the main stage. In total, 124 productions have been staged under six different artistic directors: Cal Pritner (1978-1991), John Sipes (1991-1995), Cal MacLean (1996-2006), Alec Wild (2007), Deb Alley (2008-2012), Kevin Rich (2013–2017), and John C. Stark (2017-present).
The acting company is now comprised of professional actors along with some interns. Some members of the company in the past have enjoyed very successful acting careers including ISU School of Theatre alums Gary Cole and Tom Irwin, who became members of Chicago's famed Steppenwolf Theatre and have also appeared in numerous feature films, television movies and series. Tim Russ was seen on the "Star Trek: Voyager" series and William Peterson had a successful Chicago career before starring in the original "CSI." ISF began hiring professional Equity actors in the late 90s, and in recent years, ISF has brought in highly respected actors from around the country, including Tandy Cronyn (Guiding Light, Law & Order), Wendy Robie (Twin Peaks), and Nisi Sturgis (Boardwalk Empire).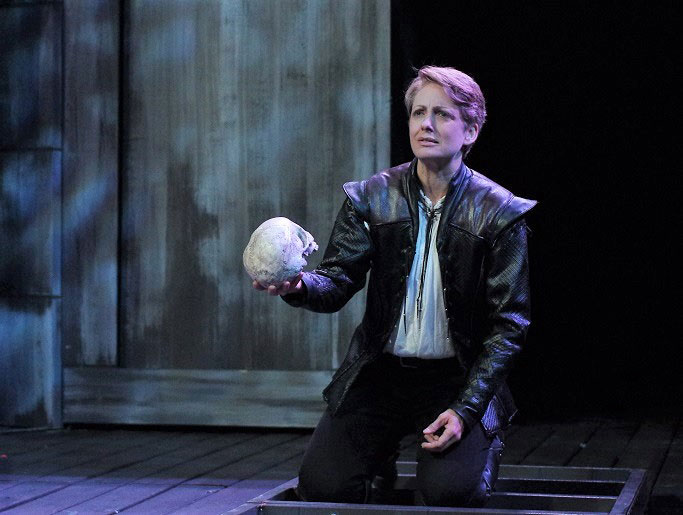 The primary goal of the Illinois Shakespeare Festival in the early years was to bring quality and accessible productions of Shakespeare to our Central Illinois audience. That goal has expanded to include other plays within the spirit of the Bard's writings, including new plays by highly regarded playwrights such as Philip Dawkins, Rick Elise, and the internationally recognized Q Brothers. In 2008, ISF launched the Shakespeare Alive! Initiative, which features a free family-friendly play for young audiences on Thursday and Saturday mornings during the summer season. Since then, community outreach has become year-round and includes touring productions to schools and a summer camp for young people.
As we continue on, it is clear that ISF has made an indelible mark on our community and the state.