Plan Your Visit
Our performances will not exceed two-and-a-half hours on the stage. This does not include intermission. Shows begin at 7:30 p.m. Sunday to Thursday; 8 p.m. on Fridays and Saturdays. There are also Theatre for Young Audiences performances every Wednesday and Saturday during the summer season. The Festival is closed on Mondays.
Actor talk backs for 2018 will be on Thursdays July 26 and August 2 & 9 following the performance. A senior staff person moderates a lively exchange between audience members and the actors for about 30 minutes. Afterwards,  everyone is welcome to a modest ice cream social.
Tickets

Begin your planning by checking our schedule and ordering your season tickets or single play tickets (starting March 1, 2018) online, on the phone, or in person at the ISU Center for the Performing Arts (CPA) Box Office on weekday afternoons. Your tickets can be mailed or held for you at the Box Office where the performance will be held.

Note that one of our shows, Shakespeare In Love, is being staged at the CPA, and the other two plays will be held at the Ewing Theatre. The CPA Box Office will be open in the afternoons up until performance time and the Ewing Box Office will be open approximately one hour prior to the performance.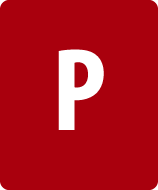 Parking

Ewing Cultural Center: parking is FREE directly across Emerson Street at St. John's Lutheran Church (GPS: 1617 E. Emerson, Bloomington). Festival Society members at the $100 and above levels have access to the VIP parking zone at the church lot. 

The Center for the Performing Arts: parking is FREE in the School Street Garage, on the corner of School St. and Beaufort Ave. (GPS: 400 W. Beaufort, Normal).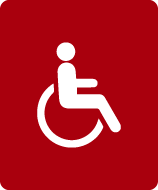 Persons with Disabilities

Persons with disabilities have access to handicapped parking at St John's Lutheran Church. If they wish, they may use the drop off point at the corner of Towanda and Emerson located at the main entrance of the Ewing Cultural Center. Please call the ticket office in advance so a staff member can assist you. For The Center for the Performing Arts, parking is available at School Street Garage and drop off may occur in the circle drive on School Street.