Love's Labour's Won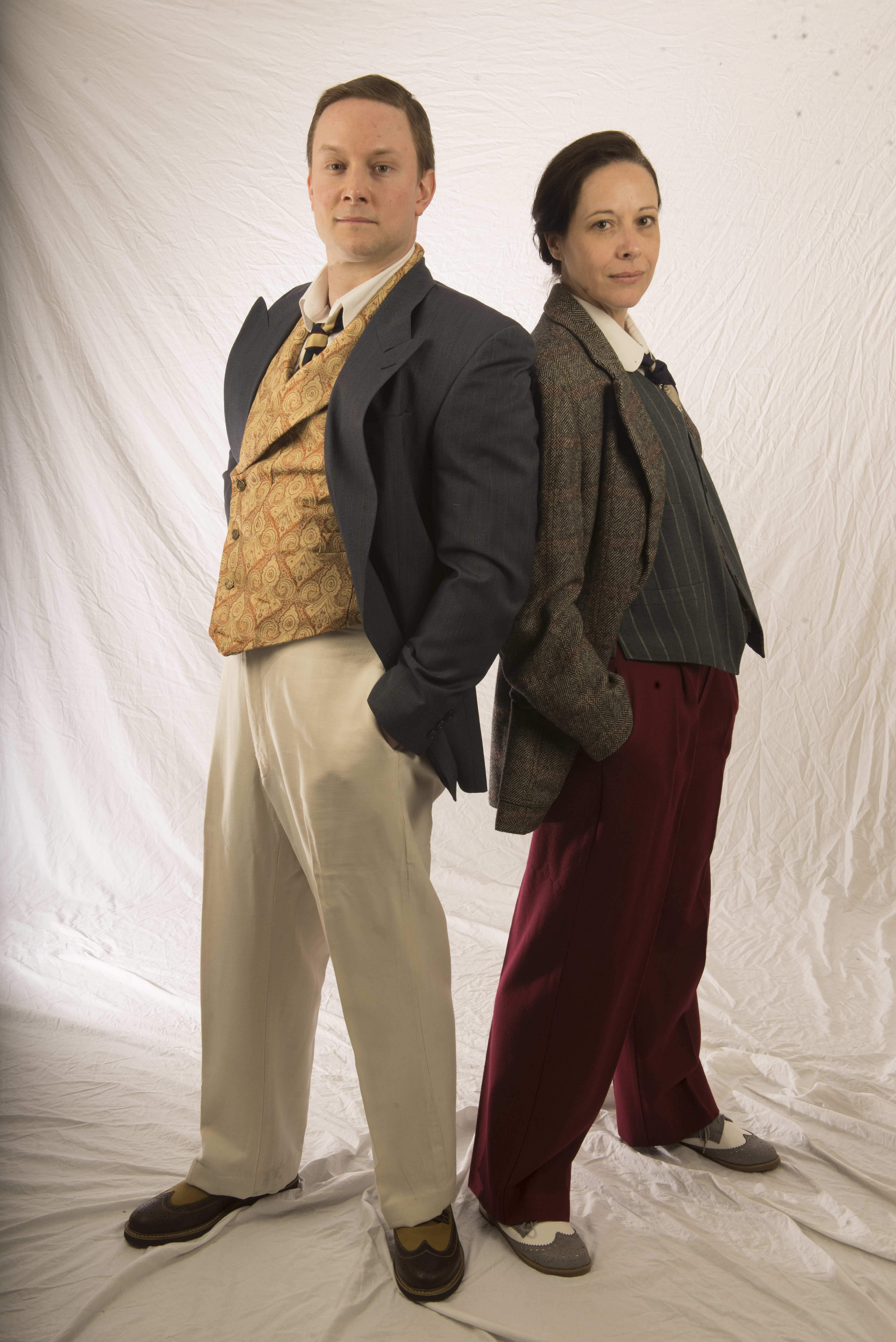 Many believe that Shakespeare wrote a sequel to Love's Labour's Lost, now lost to the ages. Oregon Shakespeare Festival's Scott Kaiser has written one in its place, which imagines the reuniting of the four couples in 1918 Versailles following their forced separation during World War I. The young lovers are changed, and their relationships demand re-negotiation. We are giving this brilliant play an indoor studio production in our Westhoff black box theatre, featuring the same actors who played these parts in Love's Labour's Lost!
Synopsis
Dramaturgical Notes
Artists & Cast
Reviews
Four years of war have plagued Europe since the women left Navarre. Princess Isabelle and Katherine discuss the proposed armistice, which splits Navarre between France and Spain. The men return to Paris, and Dumaine requests to see Longaville, who is imprisoned. Maria vows to save Longaville; the men offer their lives for his release. Emmanuel Laniere — Rosaline in disguise — reads a letter from Berowne, hiding as he enters with Jaquenetta. Overhearing Berowne confess his love, "Laniere" reveals himself. Laniere pleads with the women to negotiate peace. Katherine reveals her engagement; the women voice concern that her ring was purchased with money from arms sales, convincing Katherine to return it and ask Dumaine to stop selling weapons. Costard recognizes Rosaline, giving her a newspaper clipping that he has carried for her. Maria encourages Isabelle to support Ferdinand's cause, Rosaline to reveal herself to Berowne, and Katherine to return the ring. Jaquenetta reveals that her baby was Costard's, but she miscarried; Costard cannot forgive her. Katherine asks Dumaine to stop selling arms; he refuses. Rosaline reveals herself to Berowne; he cannot forgive her. Ferdinand explains to Isabelle the men's oath to save Longaville. She explains that if they marry, she can negotiate with her brother to restore Navarre; Ferdinand refuses. Maria announces the armistice will be signed at one o'clock, and prisoners freed. Ferdinand has signed away Navarre. Dumaine will stop selling arms. Each couple confesses their love. As the clock strikes one, all have achieved some sense of peace.
Stiller, Patricia S. "'Stiller: A winning sequel to Love's Labour's Lost." Rev. of Love's Labour's Won, by Scott Kaiser. The Pantagraph 21 July 2015. Web. 9 October 2015.
 http://www.pantagraph.com/entertainment/go/stiller-a-winning-sequel-to-love-s-labour-s-lost/article_f034c0d7-4a83-5890-93b0-6679f2923a1e.html
"The production is masterfully directed in the round on a basic bare stage by Sara Becker, and features the same exquisite cast from the festival's "Love's Labour's Lost"
"With costumes by Nicholas Hartman, artful lighting designed by Cassie Mings and haunting musical compositions by Glenn Wilson, "Love's Labour's Won" is easily enjoyed on its own, but is especially poignant when viewed in partnership with "Love's Labour's Lost."