Plan Your Visit
Tickets
Begin your planning by ordering your tickets in person, by phone, or online. Visit the Tickets page for more information.
Parking
Ewing Cultural Center – parking is FREE directly across Emerson Street at St. John's Lutheran Church (GPS: 1617 E. Emerson, Bloomington).
Festival Society members and Platinum Plus ticketholders have access to VIP parking zones.
Persons with Disabilities:
Persons with disabilities have access to handicapped parking at St John's Lutheran Church. If they wish, they may use the drop off point at the corner of Towanda and Emerson located at the main entrance of the Ewing Cultural Center. Please call the ticket office in advance so a staff member can assist you. 
Tour
See behind the scenes and learn about the costume designs at the Festival. Tour groups meet in the Ewing Manor courtyard at 6 p.m. Learn more here!
Glenn Wilson and Friends Jazz Series & Live Friday Nights
                                   
Join Glenn and Friends every Friday night in the Ewing Manor Courtyard at 6:00-7:00 p.m. for live jazz music.  The concerts are FREE to all!
Every Friday night world-renowned saxophonist and Normal resident Glenn Wilson will be producing and performing a series of jazz concerts prior to the night's stage performance.  The weekend concerts will feature Wilson's jazz musician 'Friends' from New York, Chicago, Miami and Indianapolis.  Also appearing will be Wilson's local group "The Jazzmaniacs."
Pre-show Activities
Don't miss the fun and excitement of our Green Shows, performed on Tuesdays through Fridays fee of charge. On Sundays there will be preshow discussions about that evening's performance with hosted by creative artists such as Artistic Director Kevin Rich.
Improvised Shakespeare from Chicago!



If you loved Complete Works of William Shakespeare this is for you! Improv at its best! Based on audience suggestions The Improvised Shakespeare Co. creates a fully improvised one hour Shakespearean masterpiece right before your eyes. Nothing is planned-out, rehearsed, or written. All of the dialogue is said for the first time, the characters are created as you watch, and if ever you're wondering where the story is going...so are they! "One of the most reliably clever and funny improv troupes in the country" The New York Times. TimeOut Chicago calls it, "staggeringly brilliant" and "downright hilarious."
Call 866-IL-SHAKE for tickets.
Every Saturday evening at 6:00 pm in The Theatre at Ewing
Picnics Meals

We are hosting food trucks every night of the Festival this summer! Every Tuesday through Sunday from 5 - 7 p.m. Walk-up orders are welcome!
Kelly's Bakery & Cafe offers delicious meals for pre-order Tuesdays through Sundays. Orders must be placed 24 hours in advance.
Orders can be made
through our sponsor Kelly's Bakery & Cafe and will be ready for pick-up at the Illinois Shakespeare Festival concessions beginning at 6:00 p.m.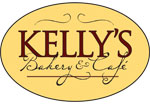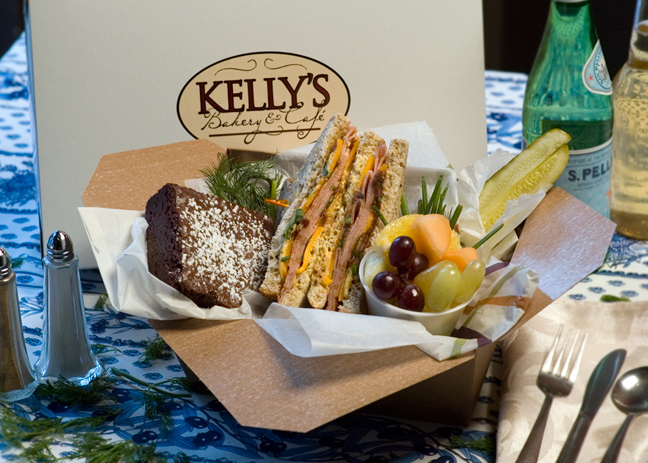 Step inside the grounds and let the tranquil surroundings transport you to another time. 
Feel like snacking? Then this is the place! Located in the Festival courtyard, Shakespeare's Cupboard offers an assortment of delicious goodies, beverages, beer and wine for purchase. Open from 6:00 p.m.
Ewing Cultural Center & Genevieve Green Gardens

No visit is complete without a stop at the gift shop. Open each evening and located in the Ewing Manor courtyard, you can find an incredible array of specialty items that you'll discover nowhere else around. Shop for that special someone and be assured that they won't already have it! The gift shop is open from 5:30 p.m. through opening curtain.
The Ewing Cultural Center is a place of serenity and retreat amidst the hustle of a thriving and robust Illinois community. The Genevieve Green Gardens celebrate the seasons of Central Illinois and exhibit species native to the area. The gardens' walkways, plantings, lighting, and other amenities offer a relaxing setting for contemplation and the appreciation of nature's beauty.
Post-show Talk-backs and Ice Cream Socials
Stay after the performance every Wednesday evening and talk with the cast and the Artistic Director about the night's production. Then after the Q & A, join the cast and crew in the courtyard for an old-fashioned ice cream social! It's a great way to meet the company one-on-one and get the inside "scoop" on their lives at the Festival. The social is sponsored by long-time friend of the Festival, Craig Sutter, and is FREE to all!
Special Accommodations
If you need a special accommodation to fully participate in this program/event, please contact the box office at (309) 438-2535. Please allow sufficient time to arrange the accommodation.