Dinner & Concessions
Part of the Illinois Shakespeare Festival experience is picnicking on the beautiful Ewing grounds or the Illinois State University Quad before a performance. Patrons are encouraged to come early and spread out on the lawn - whether you bring your own dinner or find something here!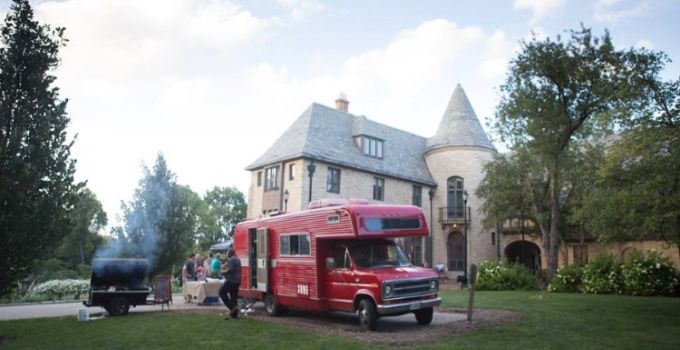 The Dinner Bell
The Dinner Bell is the exclusive food truck at Ewing Theatre. Their barbecued ribs and chicken are fan-favorites! Visit the truck before select performances. See the Calendar for specific dates and times.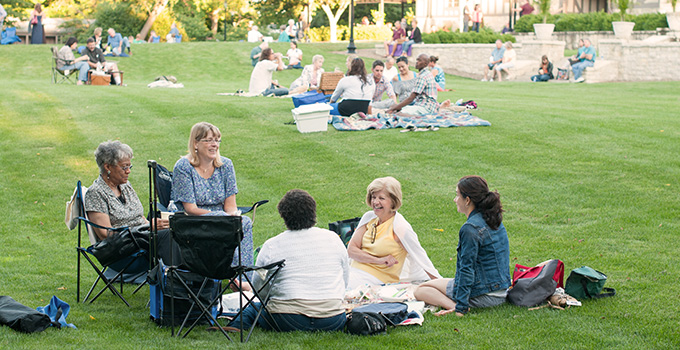 Local Delivery
Consider bringing carry-out or ordering local delivery straight to Ewing Manor! Both Jimmy John's (Phone number available in the Courtyard.) and Steak & Shake are nearby options for dinner.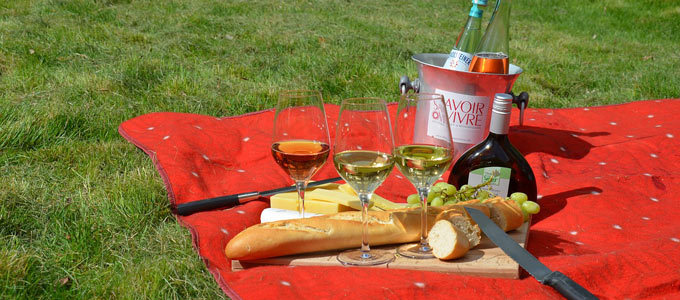 Picnics
You are welcome to bring your own food and drink to the Festival. The grounds are open for picnics and Festival staff will have tables, lawn chairs, and concessions available starting at 6 p.m. Want to bring your own blanket and supplies? Festival staff can watch over your items during the performance.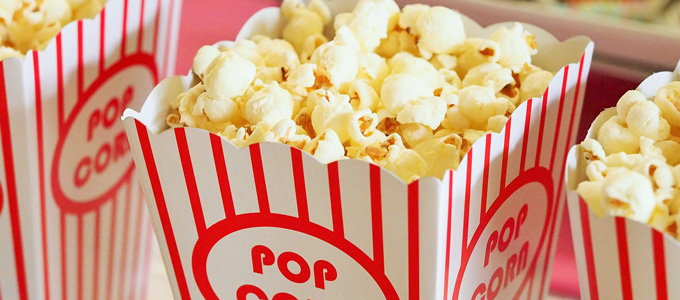 Snacks
Located in the Ewing Courtyard, Shakespeare's Cupboard offers an assortment of snacks, beverages, beer, and wine for purchase. Stock up on concessions before the show! Open at 6 p.m.