Dinner & Concessions
Food Trucks
We host food trucks almost every night of the Festival this summer! Every Wednesday through Sunday from 5-7 p.m. Walk-up orders are welcome!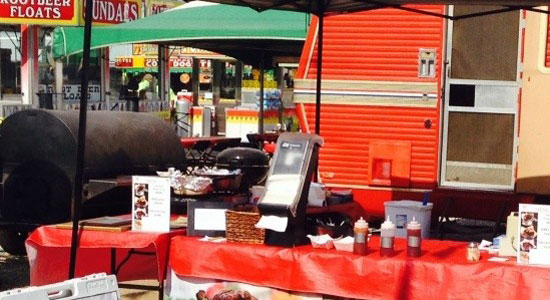 The Dinner Bell
This food truck regularly makes a stop at the Festival. Dates will be posted when we get closer to our first performance.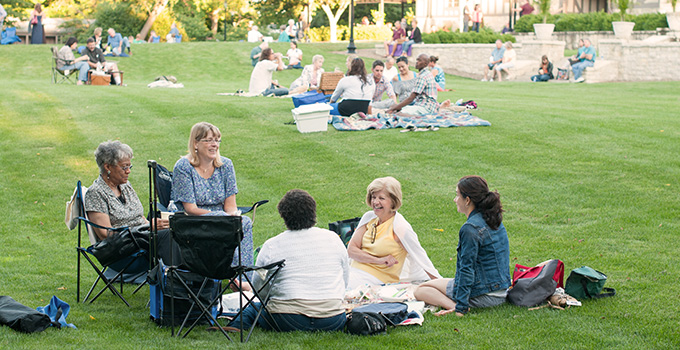 Local Delivery
A local Jimmy John's delivers to Ewing Manor. Phone number available in the courtyard. 
You can also do a carry-out! Nearby is a Steak & Shake restaurant, 325 S. Veteran's Road, Normal. Online orders available.

Picnics
You are welcome to bring your own food and drink to the Festival. The grounds are open for picnics. Festival staff will have tables, lawn chairs, and concessions available starting at 6 p.m. 

Drinks and chips
Located in the Festival courtyard, Shakespeare's Cupboard offers an assortment of snacks, beverages, beer and wine for purchase. Stop by and grab a snack before the show! Open at 6:00 p.m.