Shakespeare Alive!
The mission of the Shakespeare Alive! educational outreach program is to promote active engagement with the works of William Shakespeare. By doing so, we hope to nurture respect for the power of language, encourage the examination of complex ideas, fire imaginations, and deepen understanding and tolerance for the richness of human experience.
Summer Camp in Creative Drama, Acting, and Make-up!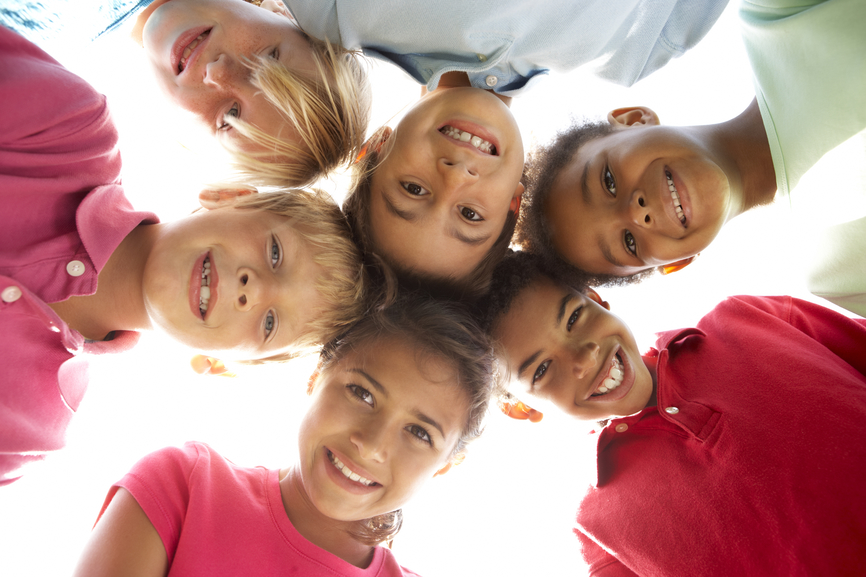 June 15-19, 2015
Phone: 309-438-8783
Fax: 309-438-5806
Join in the summertime fun! Explore theatre in a creative, structured environment. Develop skills in social awareness skills in empathy, collaboration, and creativity. The 2015 Illinois Shakespeare Festival Camp provides a foundation of the art of theatre for youth entering grades 1 through 12. Through participation in the camps, students will learn about elements of drama including but not limited to character, settings, relationships, conflict, and design.Students in grades 7 through 12 will focus on acting for the stage. The Make-up class for youth in grades 7-12 will learn the fundamentals of make-up for the stage including traditional, fantasy, and gore. Students will leave with their own make-up kit. Go to this link to download the application and fax to 309-438-5806, or mail it in to Illinois Shakespeare Festival, Summer Camp, School of Theatre and Dance, Illinois State University, Campus Box 5700, Normal, IL 61790-5700, or call for assistance at 309-438-8783.
Winter and Spring 2015 Schools and Community Tour!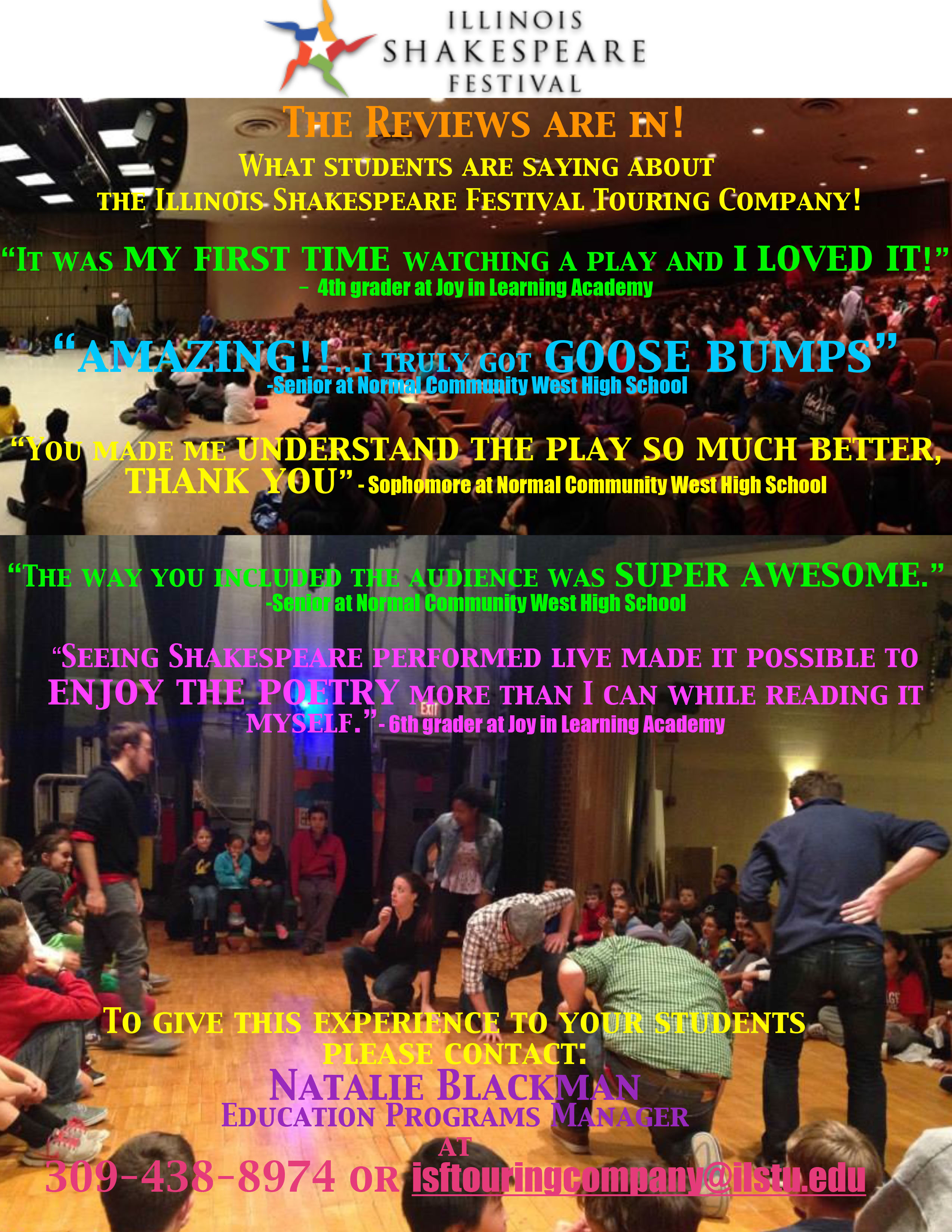 SHAKESPEAREAN ABRIDGEMENTS
The ISF Touring Company brings its exciting and theatrical "guerrilla Shakespeare" approach to Shakespeare's great works: Othello, Romeo and Juliet, and As You Like It. Once again, 8 actors will play all the parts in a 40-minute abridgment that can adapt to any space and includes a lot of audience interaction. Let us know which show(s) your school would like to see.
The troupe is now booking performances for schools and community institutions for the Fall. The company tours on Fridays beginning October 10 and finishing on December 5.
Q & A session follows the show - students learn about the arts, theater, acting, Shakespeare, and college.
The cost is $200. Some schools are full-pay, some reduced-funding, and some we need to do for free. Tell us which you are when booking.
For more information and to book a show, please call (309) 438-8974
---
Meet our Shakespeare Touring Company
Learn more about the touring company!
Follow on the web:
http://www.isftouringcompany.com
"Like" us on Facebook:
https://www.facebook.com/isftc
Follow us on twitter:
---
Support Shakespeare Alive!
For more information on how you can support the Shakespeare Alive! educational outreach program, please call (309) 438-8974